Category: Creative
12.14.2021
Even in a digital age, the tradition of mailed holiday cards continues. Holiday cards offer an opportunity to share achievements and milestones from the past year, while wishing optimism for the future. For the past several years, The Home Depot (THD) has challenged NJI to create a holiday card that promotes the THD brand, highlights important accomplishments, and builds connections with its partners. Though the design of the card changes each year, our designers have stayed true to THD's iconic orange, while integrating holiday hues.
Take a look at how our creative team brings the holiday season to life.
2020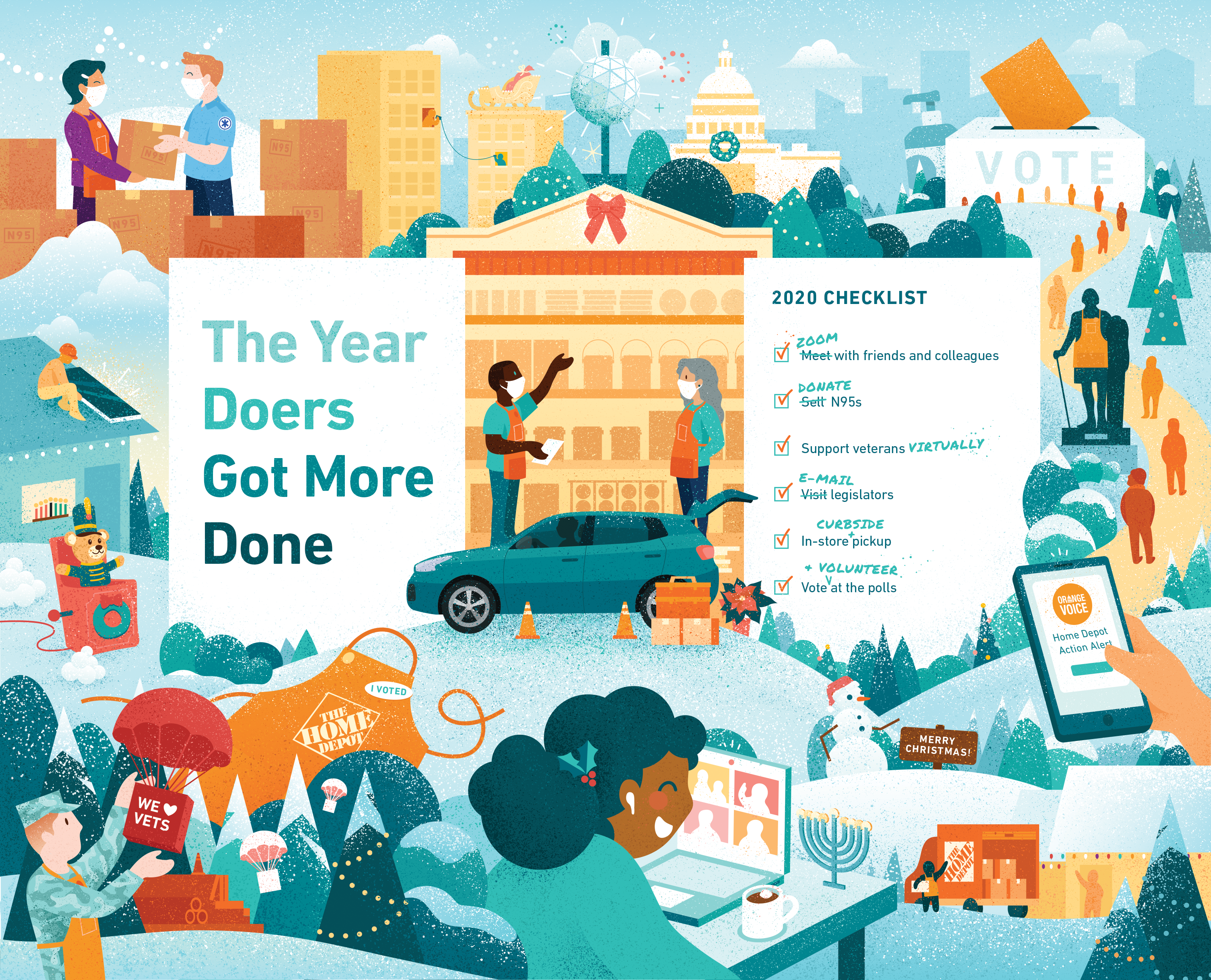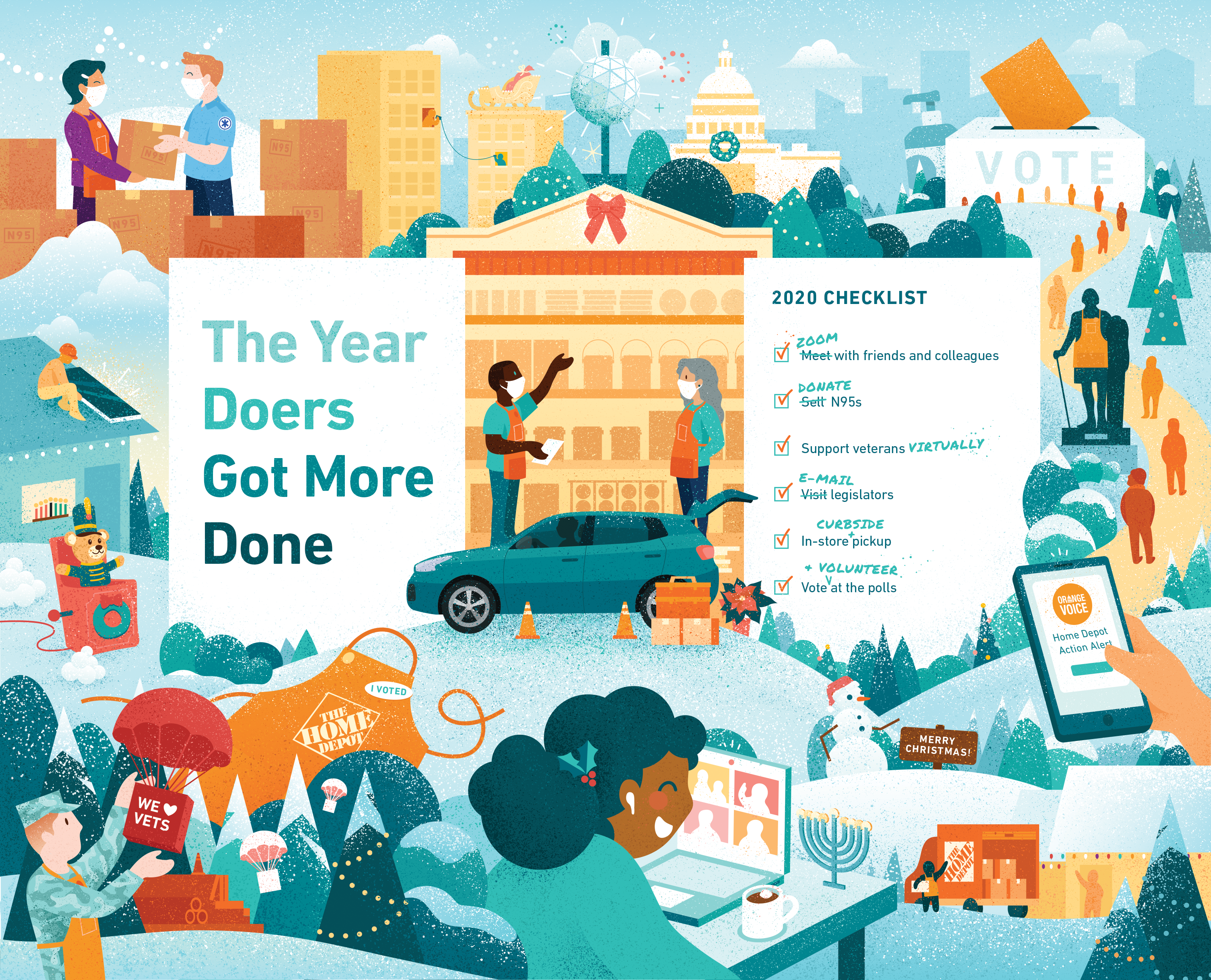 2020 was an unforgettable year. For this holiday card, we took inspiration from the incredible achievements of the entire THD team. The card is made up of various scenes, each anchored in the theme, "The Year Doers Got More Done." These scenes spotlight the company's values, with images depicting donations of N95 masks, job training for veterans, and the 2020 "Get Out the Vote" campaign. Even with multiple scenes, the card remains engaging and digestible to readers by balancing foreground and background elements. Created during a unique holiday season, this card reminds readers of the good that can happen when doers get more done.
2021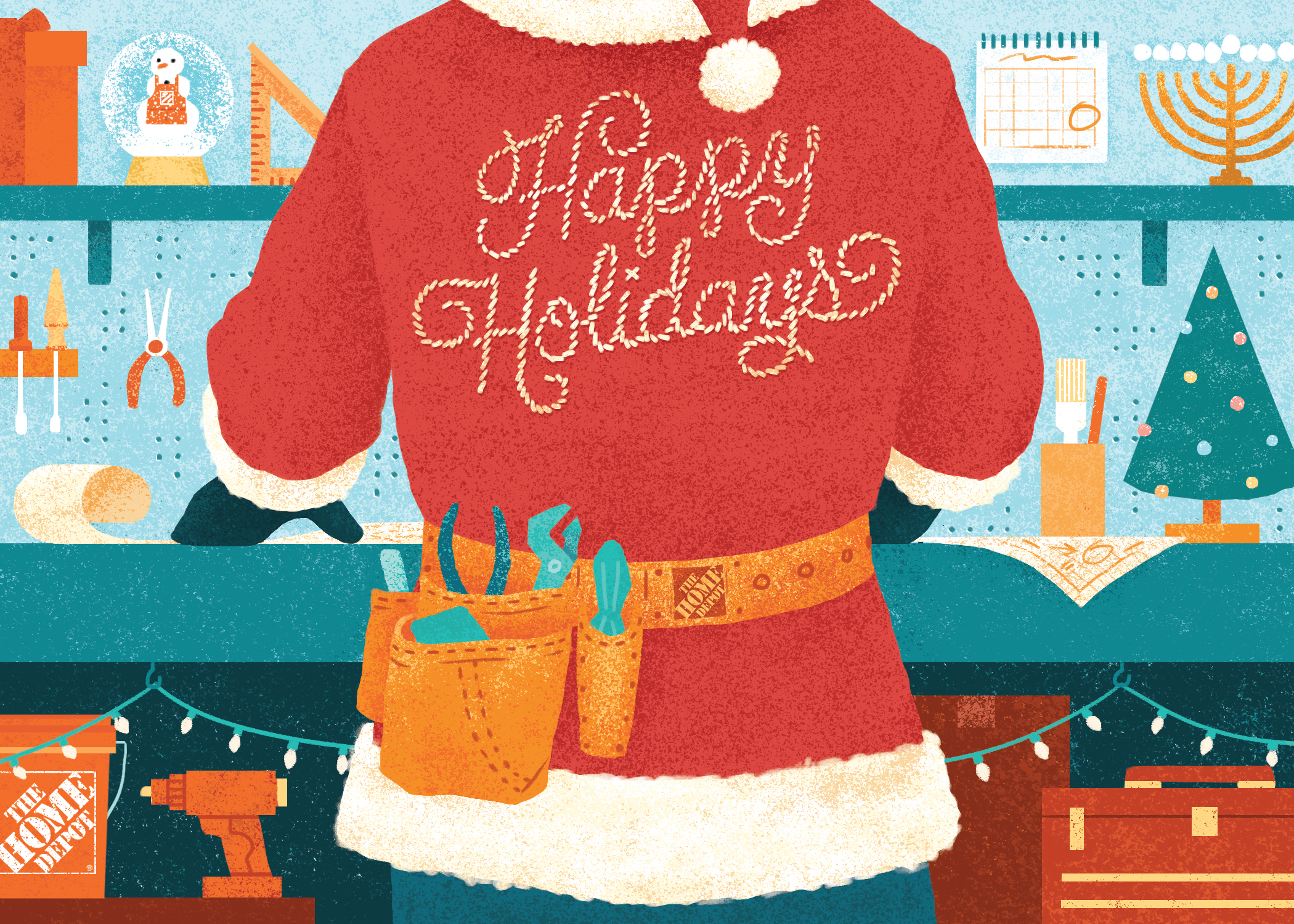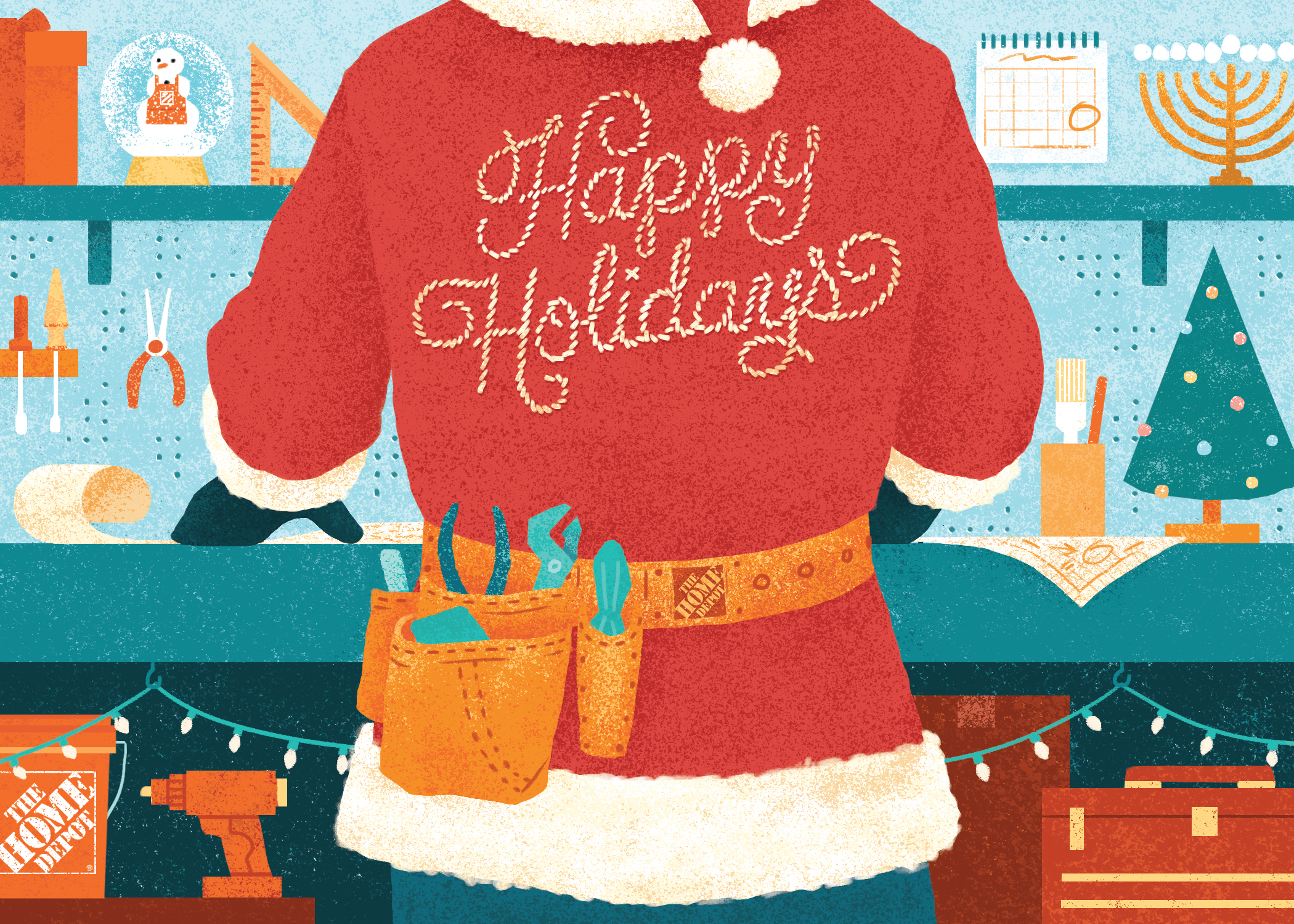 Saint Nick knows a thing or two about getting things done. The 2021 THD holiday card builds on one question: "Does Santa shop at The Home Depot?" Inspiration for this idea came from a video, created by the team at THD, that addresses this question. The Home Depot store in Fairbanks, AK is the closest store to the North Pole, and it has everything Santa would need for a successful holiday season. While the store manager and other employees are unable to comment on a jolly customer with a sleigh, the team at NJI answers the question with subtle (and not so subtle) THD elements in Santa's workshop.
A Treasured Keepsake
Pictured below are the 2020 and 2021 THD holiday card – shared with THD partners and doers around the world.
2020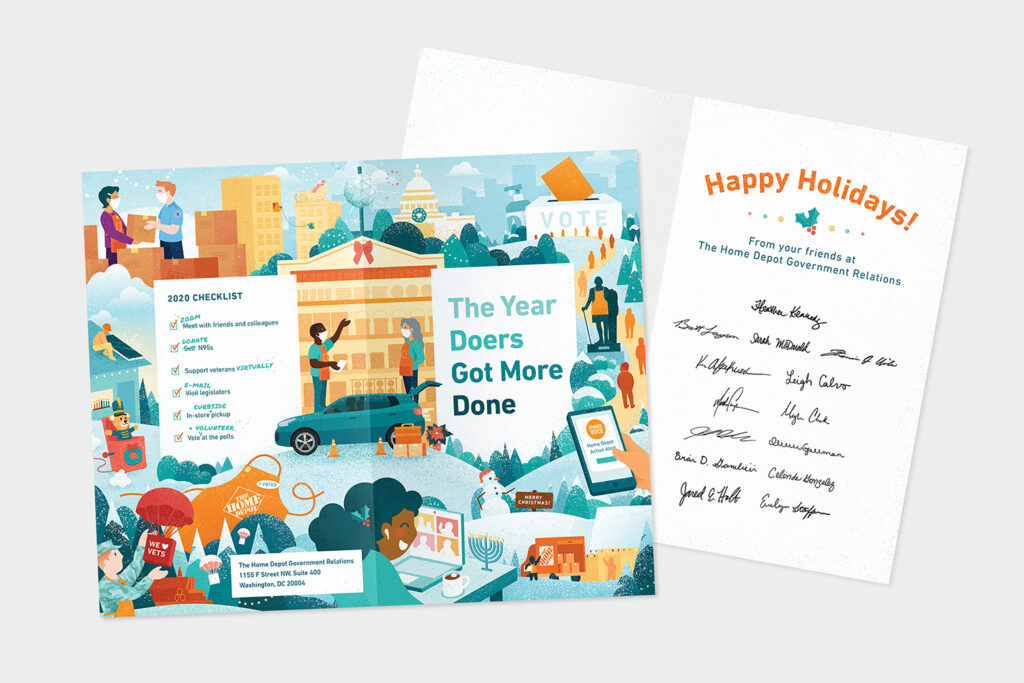 2021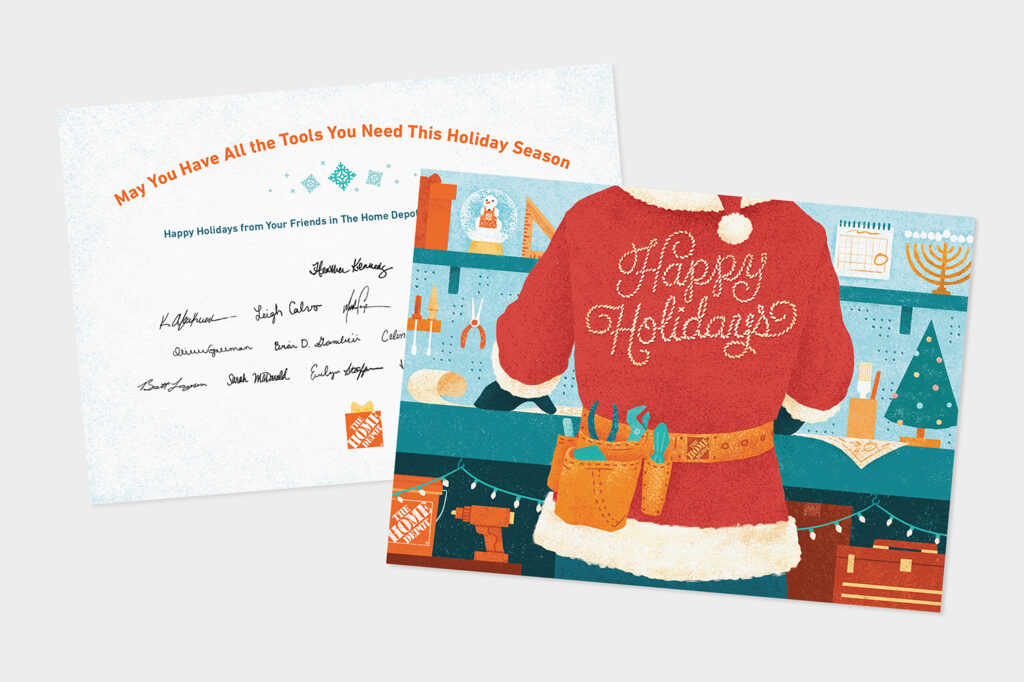 Creating an annual holiday card that maintains brand continuity, while incorporating each year's unique theme is a challenge our designers love