Category: Development
11.29.2021
Ingenuity and interdisciplinary talent enable NJI developers to put an individual stamp on every project. The dev team prioritizes custom builds, flexing new muscles and exceeding the expected. We asked Managing Director for Development Claudio Meira and Managing Director for Media Production Ryan Raybould to explain what makes the team tick.
Q: What makes NJI a great place to work for developers?
Claudio: We're always stepping out of the boundaries. Almost everything we do is custom-built from scratch, using advanced libraries. We also go through meticulous code reviews. There's a lot of back and forth with the code reviewers, trying to figure out the best solution for each line.
Q: What makes NJI a great agency for video and media professionals?
Ryan: We have so many people from different disciplines: people from political science, project managers, account managers and creatives, including fine artists who've traditionally worked in ink, paint and charcoal. We've got tech heads.
The people who work in video and multimedia sit right in the middle of that. We have people who shape our creative visions and help us execute things we wouldn't be able to do on our own. That allows us to really push our output to new levels.
"That allows us to really push our output to new levels."
Q: How would you describe NJI's approach to development?
Claudio: The biggest thing is that we're there at the beginning of the process. In terms of the philosophy, when we build out a design comp, we build it statically before we build it dynamically. This allows us to Q&A, show it to the client and make any changes before we integrate into WordPress. That's helped a lot of builds stay under timeline and under budget.
Ryan: I would describe the philosophy as taking the clients' vision and adding a layer of ingenuity — delivering just a bit more than they were expecting — in a way that's stable, secure and future-oriented.
Q: Describe how NJI uses WordPress in a unique way.
Claudio: When people think about WordPress, they think of it as a template. It's a misconception that WordPress is limited to a five-minute theme build. Here, everything is custom. No two builds are identical.
Ryan: Our approach allows for more design flexibility, better code and highly optimized websites, because we're only putting in the code we need. That lets us bring in assets that might be resource-heavy and still have a site that's very quick and optimized for SEO.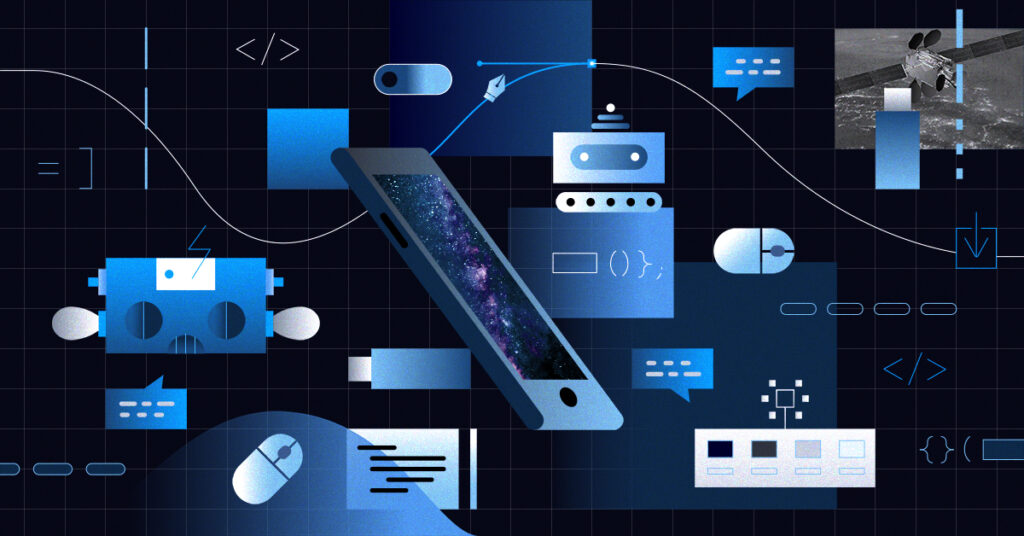 "Here, everything is custom. No two builds are identical."
Q: What types of creative challenges do you tackle?
Claudio: Our design team is always trying to push the boundaries. The greatest thing for dev is to have unique builds and figure out something you've never seen before. With these kind of builds, you have to collaborate with other developers. You're bouncing ideas off each other and trying to figure out the best solutions to bring their vision to life.
Ryan: For me, the most exciting ones have been integrating 3D. It gives our artwork another layer of interactivity and immersiveness. We're also making video a richer component of our content and developing ways to make sure that's a smooth and seamless experience. That's been really rewarding.
"The greatest thing for dev is to have unique builds and figure out something you've never seen before."
Q: What emerging technologies are you excited about?
Claudio: I'm always into big data. We're starting to build out sites that let clients see what users are doing and use personalization engines to modify sites for a specific user experience. We also want to work toward using blockchain, which I think will be a defining technology in the next one to three years.
Ryan: We are definitely invested in moving forward into virtual reality and augmented reality. NJI is uniquely positioned to do that, because we're still a relatively bespoke agency. That gives us the flexibility to flex muscles in different directions very quickly.
Q: How does NJI help developers from a career or skills development perspective?
Claudio: You can spread your wings. We have tons of brainstorms, so you have input. Each developer has their own ecosystem, which lets them put their own stamp on that build.
Ryan: For full-stack developers, we're going to give them the opportunity to flex their muscles across their full stack. If they have disciplines outside the full stack, we're keen on people who can wear multiple hats. We're always on the lookout for people who can interact across our teams in different ways.
NJI developers thrive at the intersection of creativity, problem-solving, technical expertise and boundary-pushing innovation. We can't wait to see where their work will take us next.